2021 Youth Media Awards
Every year, the American Library Association announces the Youth Media Award winners at their midwinter conference. This year's conference was held virtually last week and an impressive slate of winners and honors were announced. Congratulations to all of this year's winners!
We are big fans of previous winners here in the children's room and those of us that haven't read this year's winners are really looking forward to it! Have you read these titles? Let us know what you think!
Some of the winners and honors are recapped below, but you can find the full announcement for all the different awards from the ALA here: http://www.ala.org/news/press-releases/2021/01/ala-announces-2021-youth-media-awards
Clicking on any of the book titles will bring you to our catalog where you can place a hold on the title.
The John Newbery Medal is given to the most outstanding contribution to children's literature. This year's winner is
When You Trap a Tiger by Tae Keller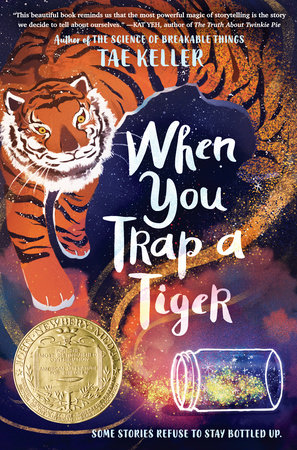 The honor books for the Newbery Medal include:
A Wish in the Dark by by Christina Soontornvat
We Dream of Space by Erin Entrada Kelly and illustrated by Erin Entrada Kelly and Celia Krampien
Fighting Words by Kimberly Brubaker Bradley
BOX: Henry Brown Mails Himself to Freedom by Carole Boston Weatherford and illustrated by Michele Wood
All Thirteen: The Incredible Cave Rescue of the Thai Boys' Soccer Team by Christina Soontornvat
The Caldecott Medal is given to the most distinguished American picture book for children. This year's winner is
We Are Water Protectors by Carole Lindstrom and illustrated by Michaela Goade

The honor books for the Caldecott Medal include:
A Place Inside of Me: A Poem to Heal the Heart by Zetta Elliott and illustrated by Noa Denmon
Me and Mama, written and illustrated by Cozbi A. Cobrera
The Cat Man of Aleppo by Irene Latham and Karim Shamsi-Basha and illustrated by Yuko Shimizu
Outside In by Deborah Underwood and illustrated by Cindy Derby
The Coretta Scott King Awards are given to an African American author and an illustrator of outstanding books for children and young adults.
The Coretta Scott King Author award winner is
Before the Ever After by Jacqueline Woodson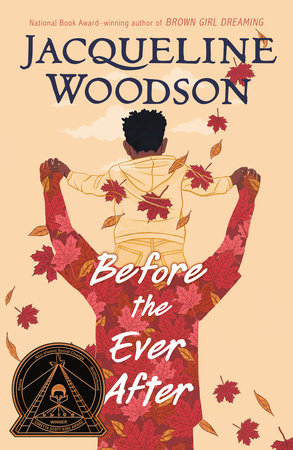 The Coretta Scott King Illustrator Award winner is
R-E-S-P-E-C-T: Aretha Franklin, The Queen of Soul by Carole Boston Weatherford and illustrated by Frank Morrison.
Schneider Family Book Award for books that embody an artistic expression of the disability experience:
"I Talk Like a River," written by Jordan Scott, illustrated by Sydney Smith wins the award for young children (ages 0 to 10).

"Show Me a Sign," written by Ann Clare LeZotte is the winner for middle grades (ages 11-13).