When you think of the library, books may be the first thing to come to mind. But there are many other resources to use at the library and even things besides books to check out. Read on to discover 10 things beside books, movies, and music that you can check out with your Bedford Public Library card.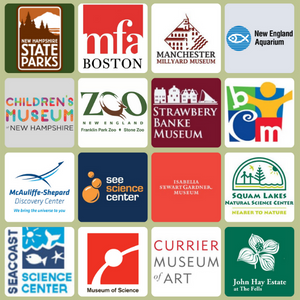 1. Museum Passes
The Bedford Public Library currently offers passes to 19 museums, zoos, and parks in New Hampshire and Massachusetts.  Each pass provides the bearer with discounted or free admission for at least 2 people. Passes are date-specific and limited to one pass, per museum, per day, but can be reserved up to 2 months in advance, so be sure to contact us as soon as you know your plans. (We also ask that you limit your use to one pass per family each week to ensure that more people have a chance to use them.)
Many of our passes are generously provided by community organizations, including the Bedford Library Foundation, the Bedford Women's Club, the Bedford Garden Club and the Bedford Parent Teacher Group.
To see what passes we offer or reserve a pass, please visit our Museum Passes Page.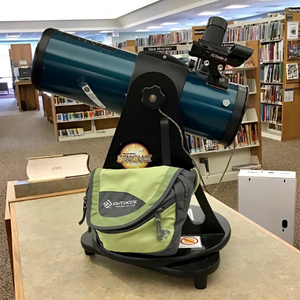 2. Telescopes
Thanks to the New Hampshire Astronomical Society and the Bedford Library Foundation, the Bedford Public Library has 4 Orion StarBlast 4.5" telescopes for cardholders to check out. Each telescope may be borrowed for 2 weeks and comes with an instruction manual, astronomy software, a National Audubon Society constellation guide, and a headlamp so you can see what you're doing when you're out and about after dark.
Telescopes can be requested through our online catalog or by calling (603) 472-2300. Pickup is at the Reference Desk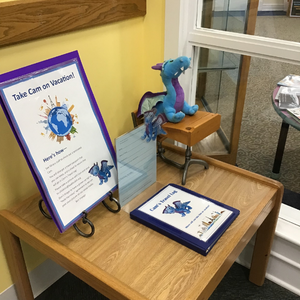 3. Cam
If you've visited the Children's Room, you may already be familiar with Cam, our lovable dragon mascot. But did you know that you can check Cam out? See one of the librarians in the Children's Room to arrange to take flat Cam with you on an adventure. It can be as close as your backyard or farther afield – just don't forget to share a picture for Cam's travel journal!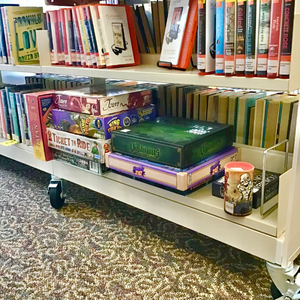 4. Board Games
Looking for a little old-fashioned fun? Stop by our Young Adult shelves or browse the catalog to find our board game collection. Featuring classics like Settlers of Catan and Ticket to Ride, as well as more recent hit games like Exploding Kittens, this collection is fun for all ages.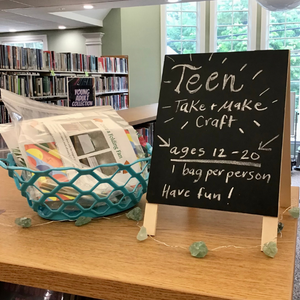 5. Take and Make Crafts
Do you love crafting? Take and Make craft kits are available for kids and teens from the Bedford Public Library. Teen craft kits are created for patrons 12-20, change monthly, and can be picked up on the New Books Shelves in the Teen area.  Younger kids have crafts available for one week of each month and their kits can be picked up downstairs in the Children's Room. Keep an eye on the library's social media to see what the next craft is!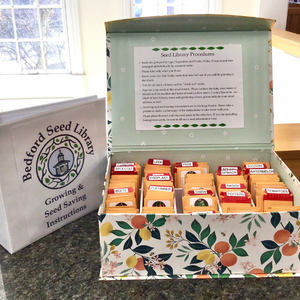 6. Bedford Seed Library
March marked the opening of the Bedford Seed Library. Gardeners (and aspiring gardeners!) can stop by to check out a variety of flower, vegetable and herb seeds to take home and plant. Come fall, patrons can make a return by donating seeds from the plants that they have grown over the summer, creating a renewed collection of seeds that grow well in our community.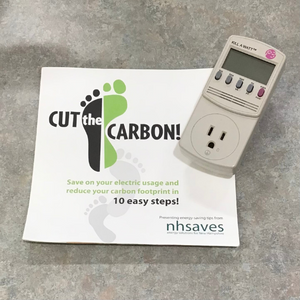 7. Kill A Watt Energy Detectors
Have you ever wondered how much electricity your appliances and electronics are using? Check out a Kill A Watt and plug it in to monitor your power usage and increase your energy efficiency.  Kill A Watts can be reserved through our online catalog or picked up at the Reference Desk.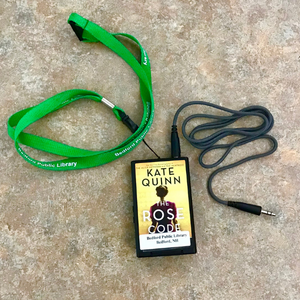 8. Audio Cables
Do you have a newer car without a CD player and don't know how to get your audiobook fix? The Circulation Desk checks out audio cable that can connect a Playaway to the headphone/auxillary jack in your car.  Playaways are self-contained media players that each come preloaded with an audiobook.  Just check out the cable, plug it into your car, and you're ready to listen!
Ask for a cable when you check out at the Circulation Desk or reserve one in advance through our online catalog.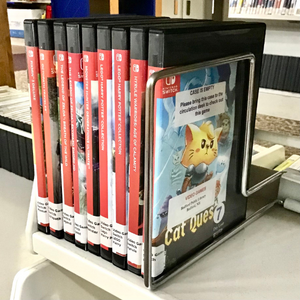 9. Nintendo Switch and Wii Games
The Bedford Public Library has a fun selection of video games for all ages for Switch, Wii and Wii U. You can browse Switch games in our online catalog here and Wii and Wii U games here.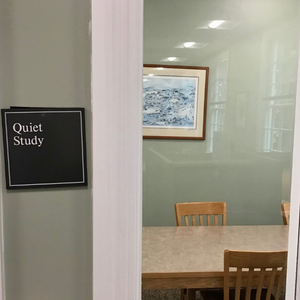 10. Quiet Study Room
Do you need a quiet place to study or hold a small meeting? Bedford cardholders can reserve our Quiet Study Room for 2 hours at a time up to twice a week. While video conferencing and phone calls are not permitted in this space, it is a great place for reading, studying and quiet conversation.  To set up a time, call (603) 472-2300 or email reference@bedfordnh.org.
Want to find out more about services, events, and materials at the Bedford Public Library? Browse the navigation bar on our home page to learn more!