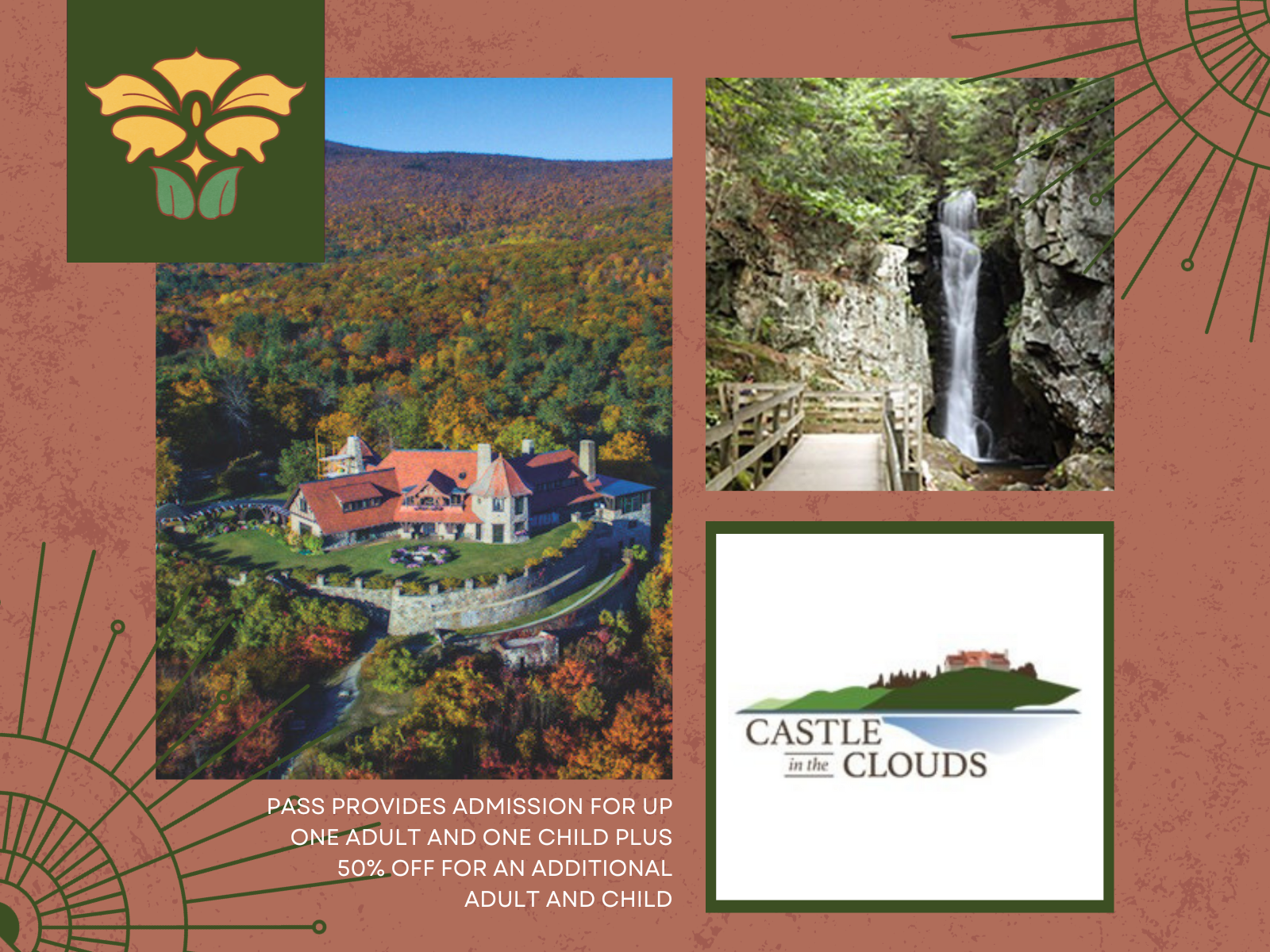 There's still time to plan your visit to Castle in the Clouds before their season ends on October 22. Reserve a Museum Pass with your Bedford Library card to receive free admission for ONE ADULT and ONE YOUTH and a 50% Admission Discount for ONE ADULT and ONE YOUTH.
Castle in the Clouds is home to the Lucknow Estate, 16-room mansion and 5,500-acre mountaintop estate in Moultonborough, NH, overlooking Lake Winnipesaukee and the Ossipee Mountains. Designed by Boston architect Thomas Beal for a prosperous shoe manufacturer, the mansion was completed in 1914 and is an unusual example of Arts and Crafts architecture in New England. The estate, which includes a stable/garage, a greenhouse, gatehouses, farm buildings and a golf course, was eventually opened to the public after a series of bad investments were made by the owner, and the house and contents auctioned off. Visitors may take a self-guided tour of the house as it was in the early 1900s; visit the Art Gallery, and hike. A gift shop and restaurant are on the premises.
To reserve a pass, call (603) 472-2300 or visit our Museum Passes page.