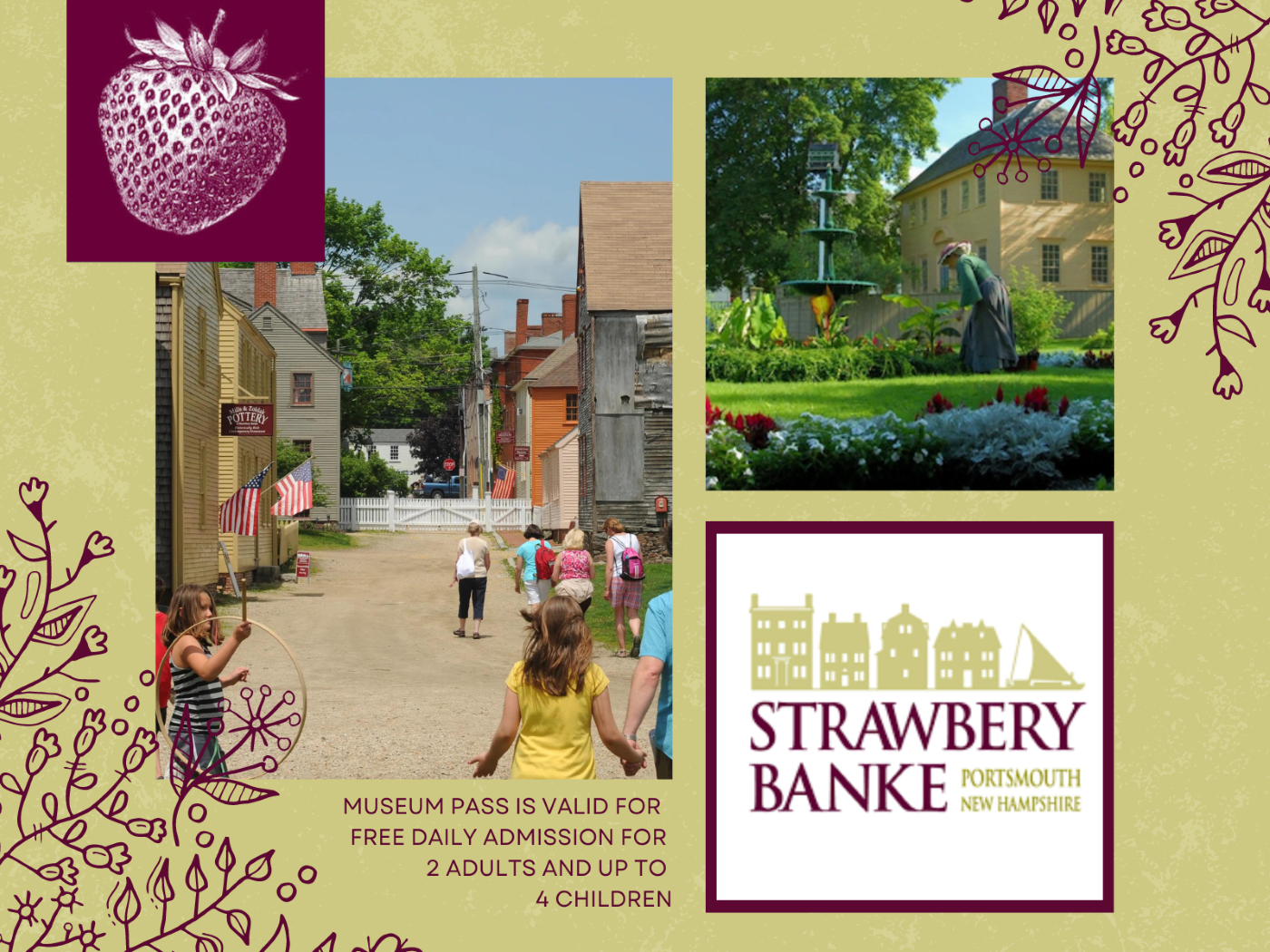 Strawbery Banke Museum is located in the South End Historic District of Portsmouth, NH, on a 10-acre campus that features more than 37 restored buildings built between the 17th and 19th centuries. Visitors may visit the historic buildings, some with staff in period dress engaged in traditional crafts such as boat-building, coopering, and wood-working; enjoy interactive exhibits about the history of the neighborhood and its preservation; and stroll and appreciate the heritage gardens and orchards, various heirloom breeds, and beehives. Themed centers provide different pathways for understanding the history. A museum store and a couple of restaurants are on the premises.
Each pass provides free daily admission for 2 adults and up to 4 children, admission to signature events such as the Candlelight Stroll,  10% off purchases at Pickwick's at the Banke and merchandise in the TYCO Visitors Center,and half price skating tickets at Labrie Family Skate at Puddle DockPond.
To reserve a pass for the date of your visit, please visit our Museum Passes Page.